VISA Information
Please be careful of visa requirement for travel to Japan under participants own responsibility.
Participants from China are strongly recommended to obtain sightseeing visa to Japan for its easy acquisition.
Participants who paid participation fee and needs official visa documents due to special reasons must contact PRICM9 Secretariat before April 20, 2016. In this case, about three months are required for visa acquisition.
Once your registration,payment, and hotel booking are completed, please download and fill out a separate VISA Questionnaire form and a Schedule of Stay form below for each person requesting invitation letters and send them and your passport copy to the PRICM 9 secretariat at pricm_9@nta.co.jp.
Please be advised ahead that it takes a week or more to process the invitation letters and send it to you.
Accommodation
PRICM 9 offers various official hotels in Kyoto with easy subway access to the conference center.
Click 'Book Now' below and go to 'Accommodation' page at the linked website to book a room.
Booking Deadline:  July 1st, 2016.
Rates are per room, per night including breakfast and taxes.
Click here to see a Hotel Location Map.
Deluxe Class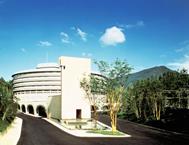 ​

[ Headquarter Hotel ]


Grand Prince Hotel Kyoto

Located in front of the conference center (one minute walk).
Surrounded by nature, chill-out hotel.
JPY22,000-JPY32,000/night
Twin Room: 39.5 sq. m
Location: Three minute walk from the Subway Kokusai Kaikan Station.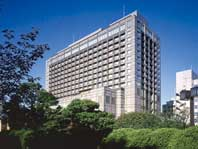 Kyoto Hotel Okura

Located in the downtown area.
25 minutes to the conference center by subway (Change trains once).
JPY19,000-JPY39,500/night
Single Room: 22 sq. m Twin Room: 37 sq. m
Location: One minute walk from the Subway Kyoto Shiyakushomae Station.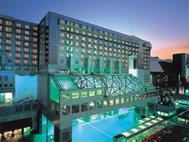 Hotel Granvia Kyoto

Directly connected to the Kyoto Station.
25 minutes to the conference center by subway (Without transfer).
JPY28,000-JPY39,000/night
Twin Room: 26-30 sq. m
Location: Connected to the JR Kyoto Station
Superior Class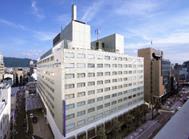 Kyoto Royal Hotel & Spa

Located in the downtown area.
25 minutes to the conference center by subway (Change trains once).
JPY13,000-JPY17,000/night
Single Room: 16-18sq. m Twin Room: 20-28 sq. m
Location: One minute walk from the Subway Kyoto Shiyakushomae Station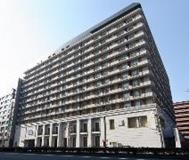 Hotel Monterey Kyoto

Located in a business district.
20 minutes to the conference center by subway (Without transfer).
JPY12,000-JPY22,000/night
Single Room: 18 sq. m Twin Room: 22 sq. m
Location: Two minute walk from the Subway Karasuma Oike Station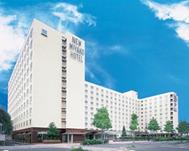 New Miyako Hotel

Located near the Kyoto Station.
25 minutes to the conference center by subway (Without transfer).
JPY14,000-JPY18,000/night
Twin Room: 21-26 sq. m
Location: One minute walk from the Subway Kyoto Shiyakushomae Station
Economy Class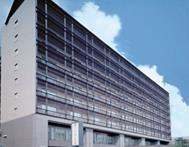 Hearton Hotel Kyoto

Located in a business district.
20 minutes to the conference center by subway (Without transfer).
JPY10,800-JPY17,000/night
Single Room 15 sq. m Twin Room 23 sq. m
Location: Two minute walk from the Subway Karasuma Oike Station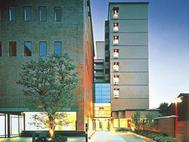 Mitsui Garden Hotel Kyoto Sanjo

Located in a business district.
20 minutes to the conference venue by subway (Without transfer).
JPY10,800-JPY16,800/night
Single Room: 16 sq. m Twin Room: 19 sq. m
Location: Two minute walk from the Subway Karasuma Oike Station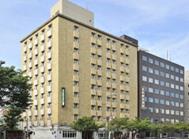 Hotel Gimmond Kyoto

Located in a business district.
20 minutes to the conference venue by subway (Without transfer).
JPY8,800/night
Single Room: 14 sq. m
Location: Two minute walk from the Subway Karasuma Oike Station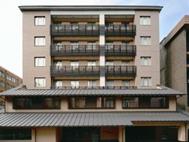 Via Inn kyoto Shijo Muromachi

Located in a business district.
20 minutes to the conference venue by subway (Without transfer).
JPY9,800/night
Single Room: 12 sq. m
Location: Four minute walk from the Subway Shijo Station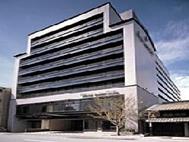 Mitsui Garden Hotel Kyoto Shijo

Located in a business district.
20 minutes to the conference venue by subway (Without transfer).
JPY10,800- JPY16,000/night
Single Room: 15 sq. m Twin Room: 19 sq. m


Location: Six minute walk from the Subway Shijo Station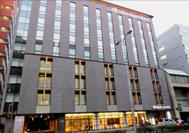 Daiwa Roynet Hotel Kyoto-shijokarasuma

Located in a business district.
20 minutes to the conference venue by subway (Without transfer).
JPY10,800- JPY16,000/night
Single Room: 18 sq. m Twin Room 23: sq. m
Location: One minute walk from the Subway Shijo Station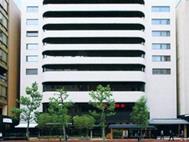 Karasuma Kyoto Hotel

Located in a business district.
20 minutes to the conference venue by subway (Without transfer).
JPY11,000- JPY18,000/night
Single Room: 15 sq. m Twin Room: 20-25 sq. m
Location: One minute walk from the Subway Shijo Station