Symposium Schedule (Last update: November 17, 2021)
Due to the world-wide pandemic of COVID-19, we decided to hold some events via online communication tool. The final schedule of the symposium is below:
Program
Nov.23, Tuesday,  Technical sessions (Online)
Nov.24, Wednesday  Technical sessions(Online),Keynote lecture(Onsite & Online)
Nov.25, Thursday  Technical sessions(Online),Keynote lecture(Onsite & Online)
All presentations of technical sessions are made online via Zoom. Keynote lectures are to be held as joint event with the 7th Mass-Trans Innovation Japan 2021. Therefore, some of the keynote lectures are scheduled to be held onsite and be aired by Zoom. All events of STECH2021 will be available for all participants including foreign researchers, engineers, and students.
Timetable and program for technical sessions including invited lectures are as follows.
November. 1 updated
Keynote lecture
Day 24th, 15:00 - 16:00
Speaker: Dr. Ikuo Watanabe
Country: Japan
Position, Organization:
President, Railway Technical Research Institute(RTRI)
Title of lecture:
Beyond the COVID-19 pandemic: Research and development for creating the future of railways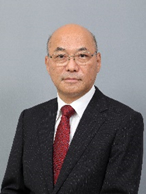 Day 24th, 16:00 - 17:00
Speaker: Prof. Yang Zhongping
Country: China
Position, Organization:
Professor of School of Electrical Engineering, Beijing Jiaotong University
Title of lecture:
China's high-speed railways: past, present, and future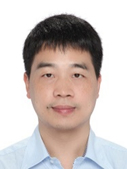 Day 25th, 17:00 - 18:00
Speaker: Dr. Christine Funfschilling
Country: France
Position, Organization:
Research Engineer in Railway Dynamics Innovation & Recherche, SNCF
Title of lecture:
Inverse problems for the infrastructure / rolling stock monitoring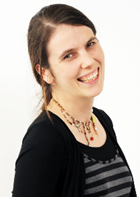 Invited Lectures
Recent Developments in Pantograph-Catenary Interaction to Support Technology Development and De-Risk Rail Electrification Projects
Speaker:Prof. João Pombo
Organization:University of Huddersfield
Safety and Reliability of Dual Train Detection Systems
Speaker:Prof. Yung-Cheng(Rex) Lai
Organization:National Taiwan University
Railway Vehicle Mechatronics: An overlooked Gamechanger?
Speaker:Prof. Christopher Ward
Organization:Loughborough University
The Concept of Experimental Platform on Next-Generation Shinkansen Development
-Type E956 Shinkansen Test Train named ALFA-X-
Speaker:Dr. Koji Asano
Organization:East Japan Railway Company
Development of the U.S. Safety Regulation for Texas High-Speed Rail
Speaker:Mr. Tomoyuki Minami
Organization: Central Japan Railway Company
Value Creation using the Technical Open Innovation aiming at Reform of the Business Structure
Speaker:Mr. Tsuyoshi Tabuchi
Organization:West Japan Railway Company
Development of ATS(Automatic Train Stop Device)-based automatic operation system using FS-ATO
Speaker:Mr. Takahiko Aoyagi
Organization:Kyushu Railway Company
Introduction of our Long-term Vision, Changing the Future with Technology
Speaker:Mr. Ryuta Nakasone
Organization:Japan Freight Railway Company
Condition Monitoring System of Wheel-rail Contact Forces in Tokyo Metro
Speaker:Mr. Masuhisa Tanimoto
Organization:Tokyo Metro
Highspeed rail system: A new benchmark for safety and its influence on supply chains
Speaker:Dr. Sakdirat Kaewunruen
Organization:University of Birmingham